If you ever find yourself wondering what to do next with your high energy toddler, this game could come in handy. All it needs is 3-4 colored crayons and 4′ x 2′ of space.
Draw some colored circles on the floor (Squares work too). Be sure to keep it symmetric on at the least one axis to keep it simple. Toddlers can imagine mirroring more easily than rotation.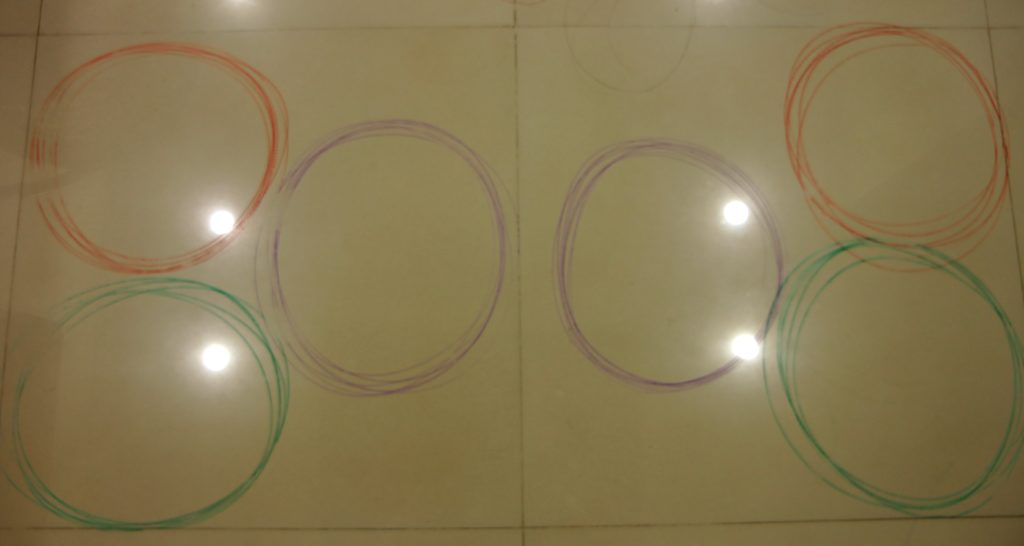 Stand in any of the circles and make your kid stand in the opposite one of the same color. You are all set! The rest is best explained through this video –
It is easy to add more complications. Adding more circles is one way of doing it. One can add different shapes too. Encourage your toddler to memorize the color-position association so that he/she need not look before taking a jump. The memorization helps to train spatial memory.