Between the last blog and this one, I have travelled to Shenzhen another 4 times.  I have survived through one typhoon and multiple flu episodes during the same time in Shenzhen. The construction landscape is so dynamic that the city manages to have some surprise in store every time I land. The last time I visited the place was in mid January (this month).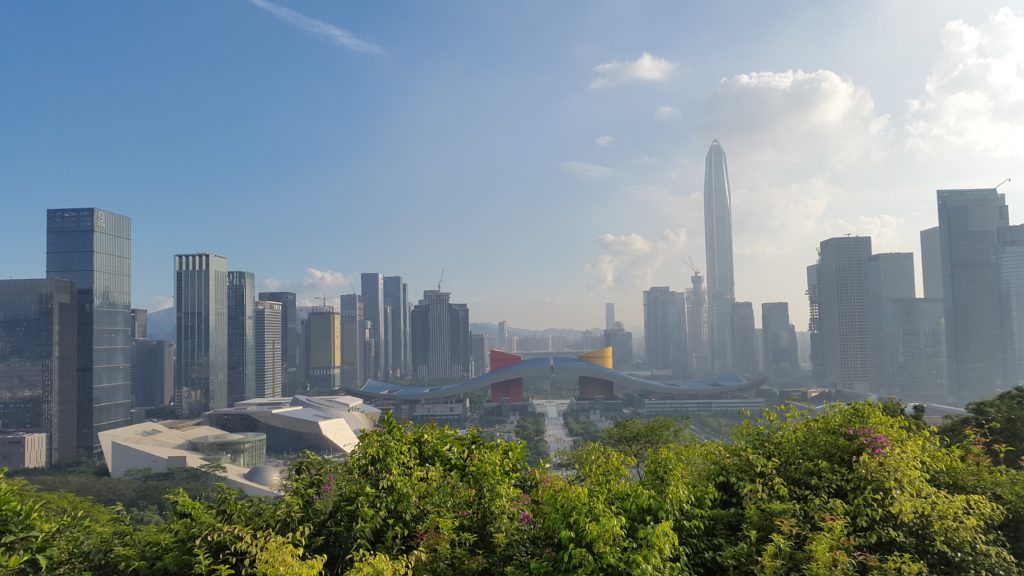 For any person living far away from Mainland china, the best way to get in and out of the city is to catch a flight to HK airport and use the ferry. They now have an all new swanky port at Shekou!  Try to avoid having a checked in baggage to save precious time. For most part of the day, the ferries are 1 hr apart. If you have a checked-in baggage, you have to have about 2 hrs margin time between the flight landing time and the ferry departure time. If you just have a hand-carry, 1hr margin is sufficient. The ferry takes about 20 mins to cover the distance between HK airport and the Shekou port. Immigration is a breeze. From the new prince bay port at Shekou, one can take a shuttle to go to the old port. Metro station is closer to the old port. Taxis and buses are also available at the new port.  For departures from HK airport, If you just have a hand carry, arrive 3 hrs before scheduled flight departure at the Shekou port. If you need to check in your bag at the port, 4 hrs margin will be safe. But you can choose to check the baggage in at HK airport after getting down from the ferry. Be sure to carry Chinese Yuan (Remnibi) to the port (I have had one hell of an experience by not following this guideline, and that should make for another story). They do not accept any card (including union bank card for the smarties who are reading this, smiling and saying "I have a Chinese bank account and a union bank card!! he he he!") and there is no ATM at the new port as of today. Do not forget to visit the airlines counter once you get to HK airport to collect your tax refund coupon of 120HKD which you can avail at the tax refund counter!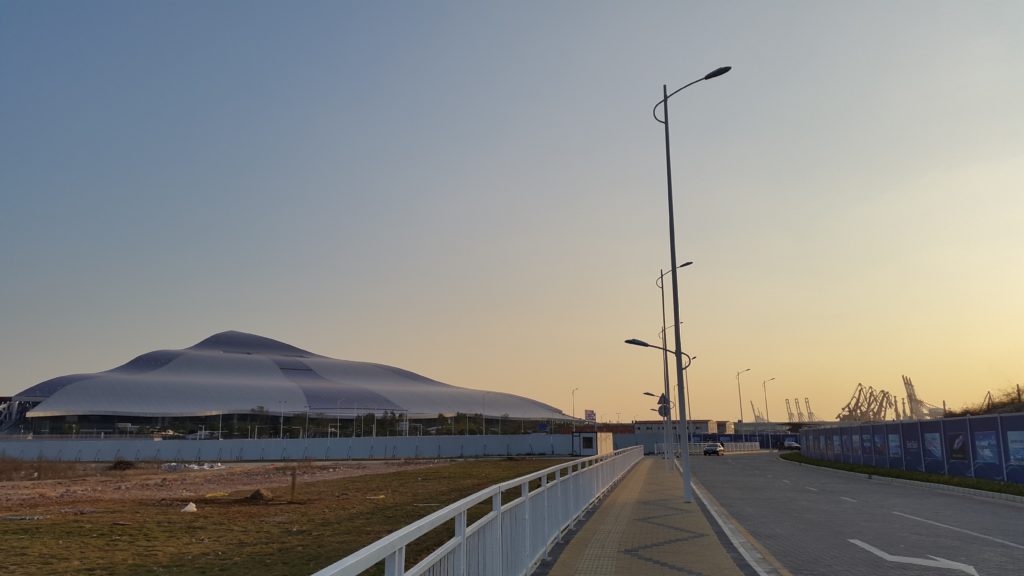 Inside the city, metro is the best way to commute. Choose an accommodation that is near a metro station; ideally near a metro junction such as "The windows of the world" station. Airbnb should work fine, but take care to report to a nearby police station every week and register yourself (They freak out if you are a foreigner who is off the radar. Read the instructions on your landing card for updates on this). Buy a Shenzhen-HK Tong (metro-card) to make your life easy. It looks like the image below –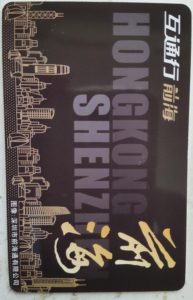 It costs 50 Yuan and you need to add additional 50 Yuan at the minimum to start your commute. It is totally worth it. It works from a couple of cm. So you need not pull it out of your wallet to swipe. You may need to visit a major station such as "The windows of the world" to buy this card.
Shenzhen grows faster than it's metro. There are many places worth going where the metro won't take you. For all such places, use Didi (Chinese equivalent of Uber). I have very rarely needed to take a Taxi though. Shenzhen is relatively free from pollution (compared to Shanghai or Beijing); Whenever I get a chance, I walk.
I have not needed to take a bus so far (other than the free shuttle from prince-bay port to older Shekou port). So I can't speak much about it. But, given the reach of the metro, metro + Didi works just fine.
Other posts in this series
Shenzhen Survival Guide - Part 1 - Information Channels

(2016-August-05)

Shenzhen Survival Guide – Part 2 – Commute

(2017-January-28)